✅ Your freebie is on the way but WAIT...
To Be A Successful Coach Who Makes A Huge Difference For The People You Serve,
Confidence In Your Method Is A Must!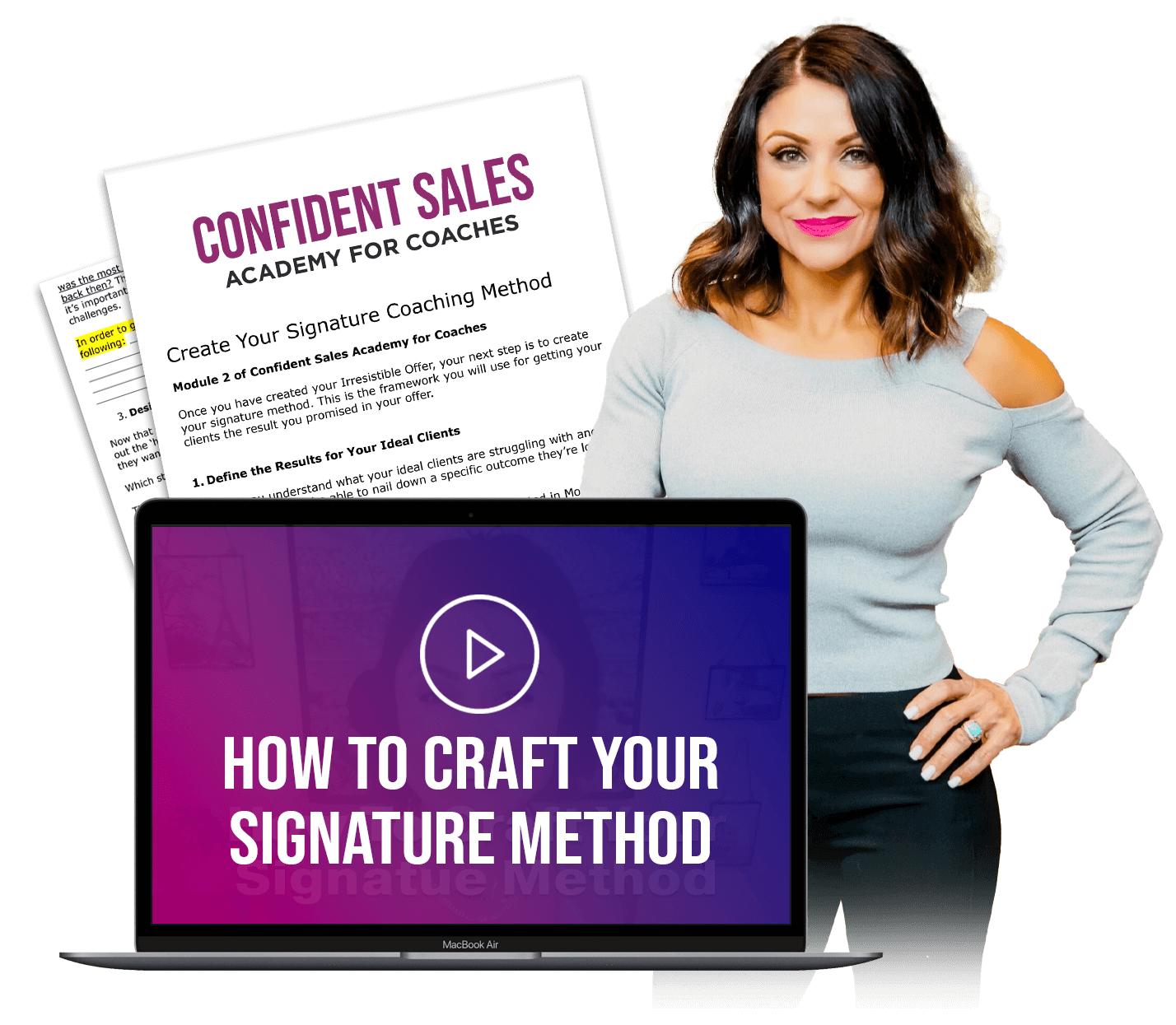 Just winging it is a huge MISTAKE.
As a coach, you want to set yourself apart in the industry. You want to stand out as a professional who has repeatable systems and structures in place, and is known for getting your clients consistent results.
That's what creating YOUR SIGNATURE COACHING METHOD will help you do.
When you have a repeatable step-by-step system for how you help your clients get consistent results, you will never have to wing it on a coaching call again.
Have greater CONFIDENCE IN YOUR SERVICE.
Give your clients CONSISTENT RESULTS.
When you invest in Your Signature Coaching Method for just $27 (for a limited time)…
I will guide you through a proven 6-step process for creating the unique method you'll use to give your clients the experience and results they desire.

YSCM comes directly from Module 2 of my Confident Sales Academy for coaches. This module alone typically sells for $1,500. But now it's yours for just $27!
Because I want you to have confidence and repeatable success in your coaching business.