Coaching that Creates Lifelong Results!
See and Hear What Clients Have To Say About Working With Jessica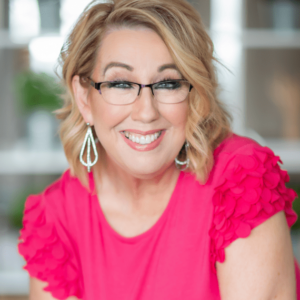 The most eye-opening so far is how being connected to my Mission and Vision as a coach has brought me into laser focus! Connecting to my deeper WHY has been so fulfilling in how it really lights me up for the work that I do. I have clarity and clear direction now.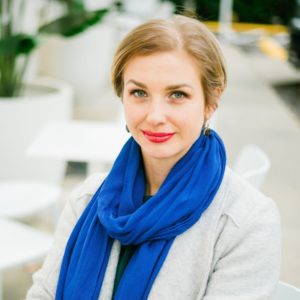 When I started working with Jessica, my world completely turned upside down, because the vision that her and I crafted together was not something I expected. I was going in a completely different path.

Yet deep in my belly, deep in my soul, I knew that I wanted THAT vision for my life. I just didn't know how. But I kept following her process. And I'll say that it's been four months and magically, with the help of Jessica, it's all come together, and that's incredible!

The vision keeps you going and that's what I love about Jessica. She helps you create your vision that excites you, that is aligned with your goals, and teaches you how to make all decisions based on that vision. This has made decision-making so much easier, and it actually makes you feel good about your decisions.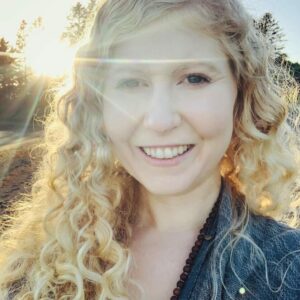 Wow! Jessica is truly a visionary! I attended her Mission and Message workshop and received so much clarity and direction! I realized that much of my time and energy in running my business has not been aligned with my mission and purpose, and that's a significant reason why I've not seen the results in my business that I've wanted. I launched my biggest offer to date last week and allowed the clarity I received from Jessica to guide how I communicated my offer. I'm getting such a positive response from my offer! I know it is attrivuted to my clarity in my mission and vision that I received from Jessica this morning and feel so on fire with vision and inspiration! What I've received from Jessica in this very short time is life-changing.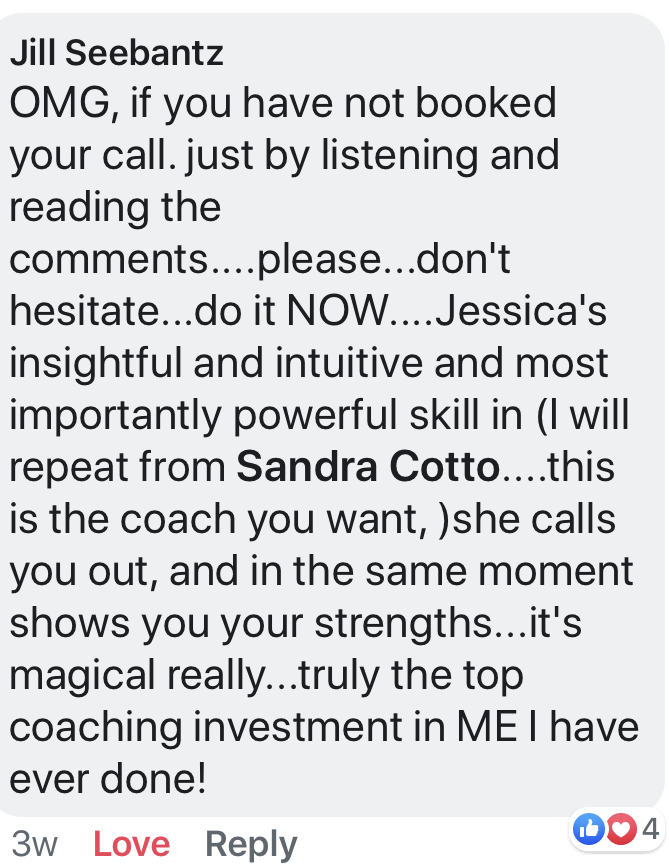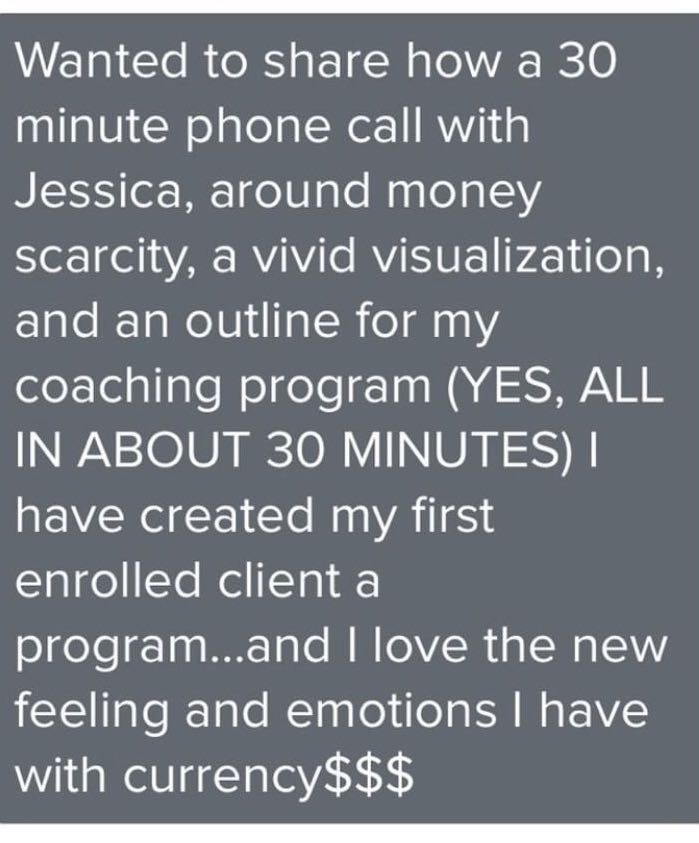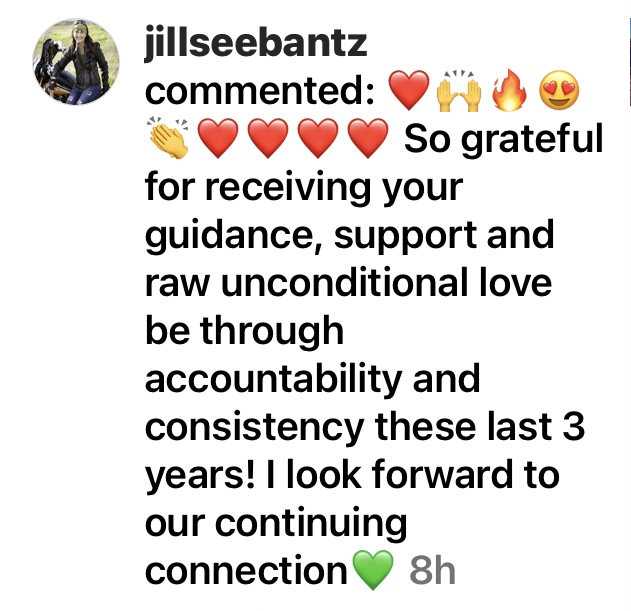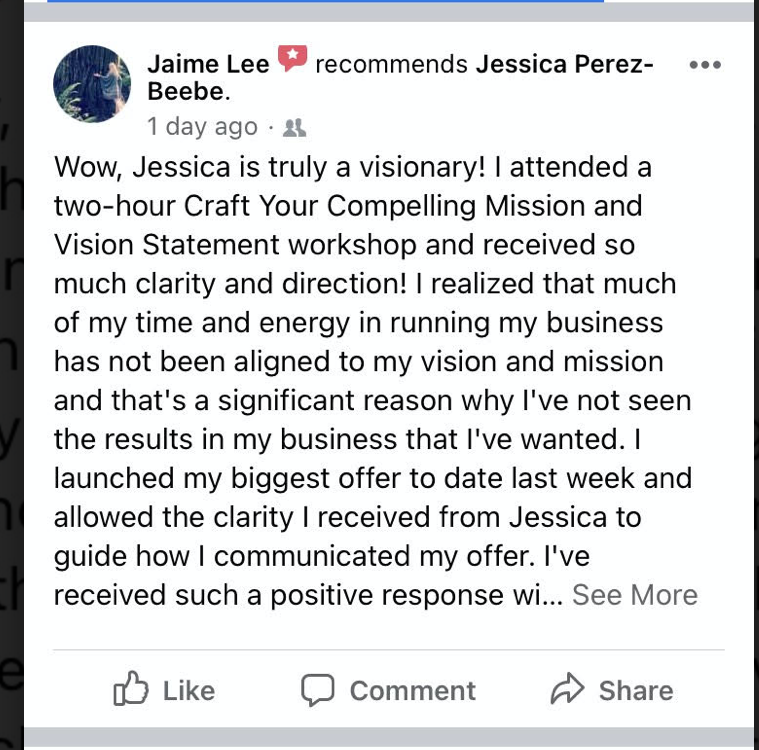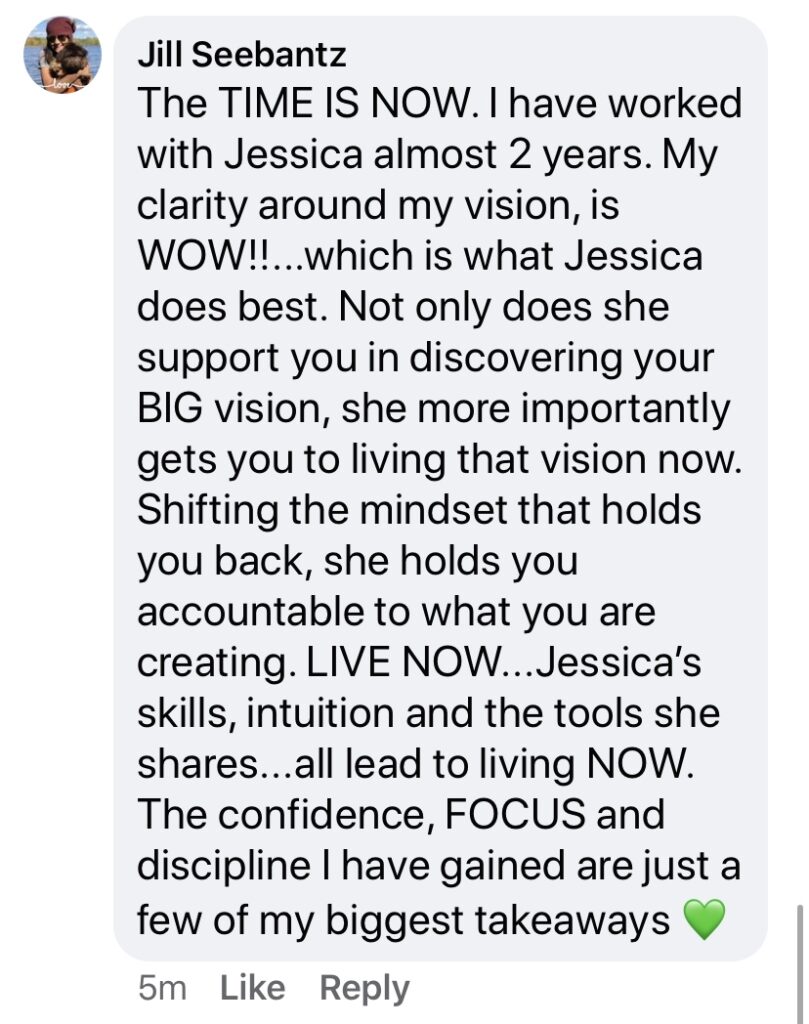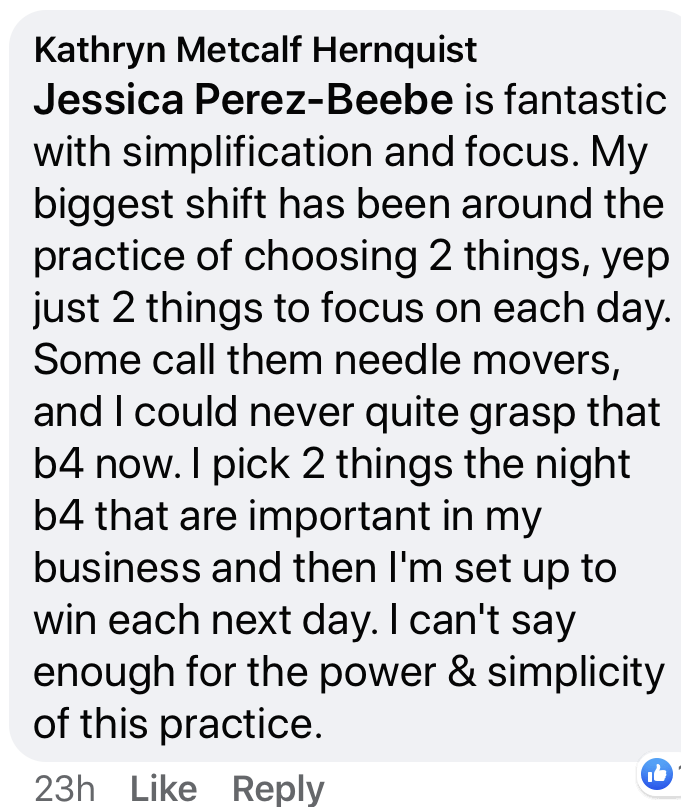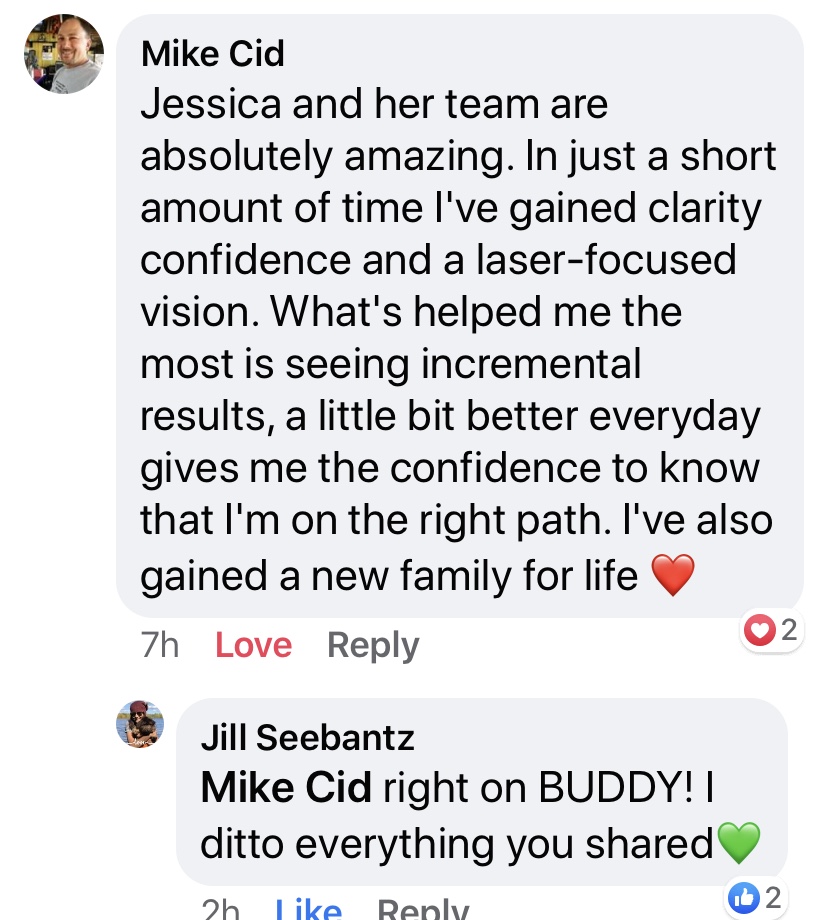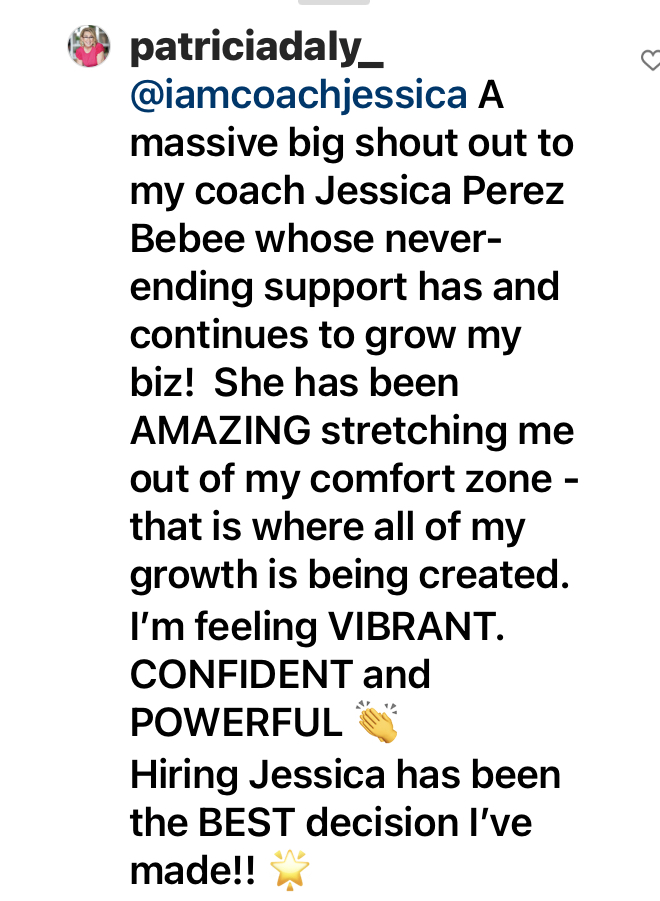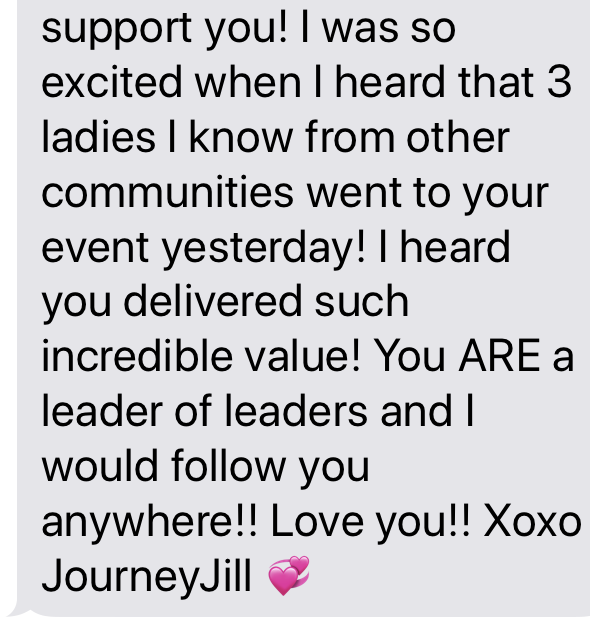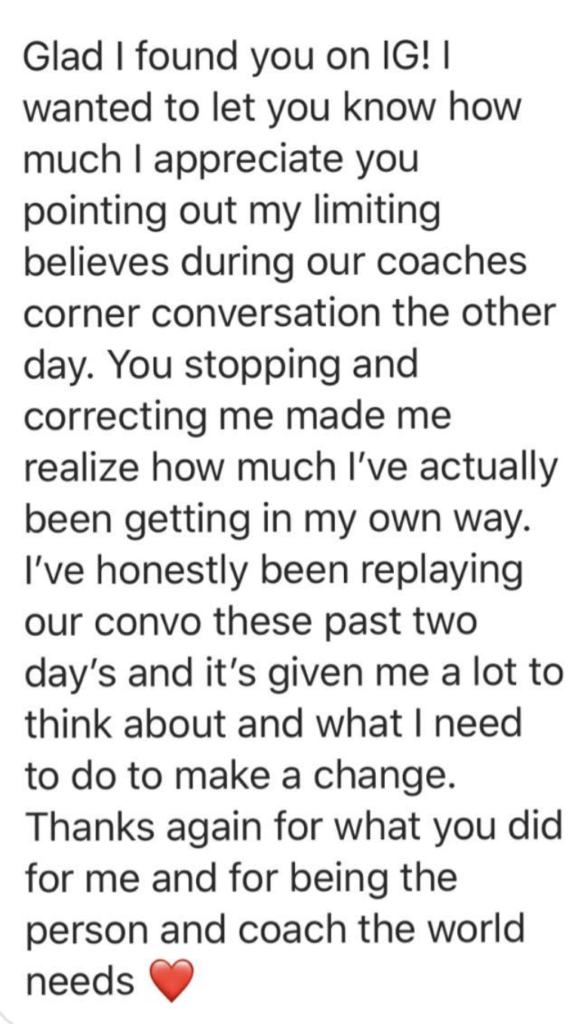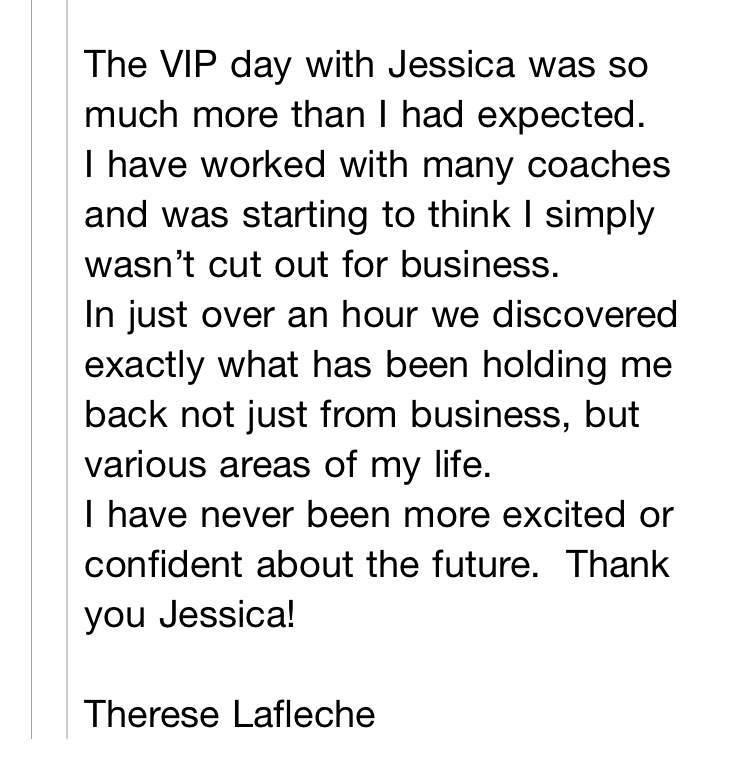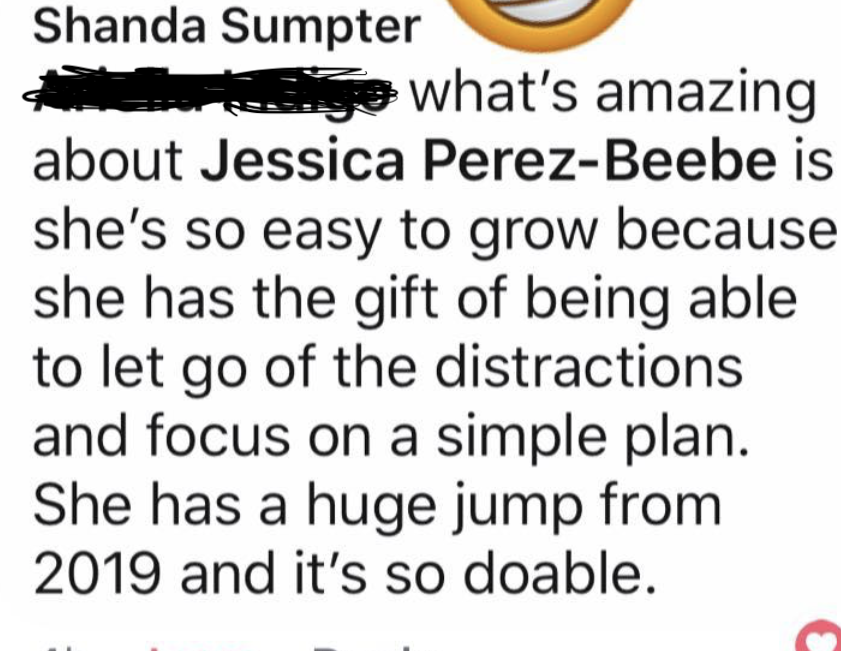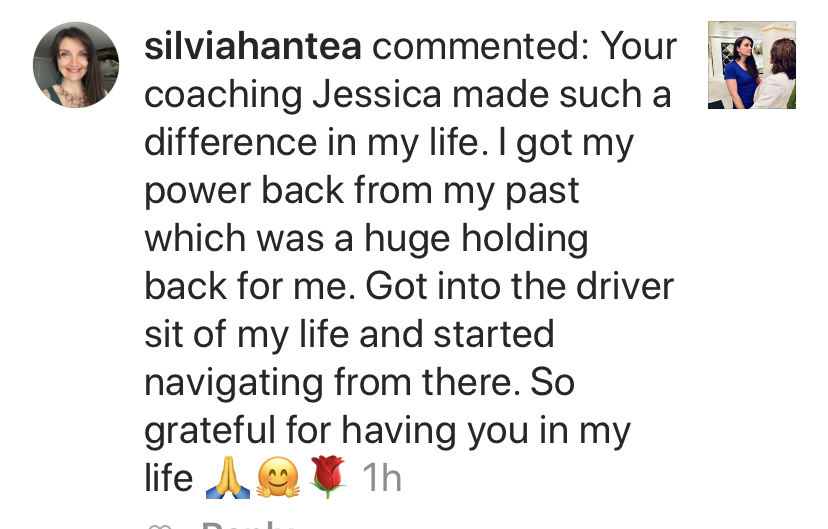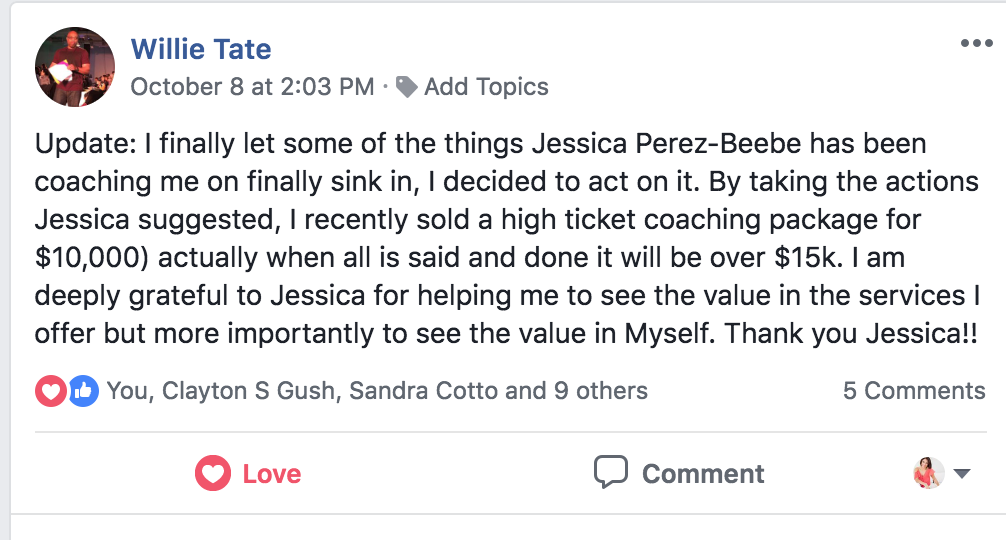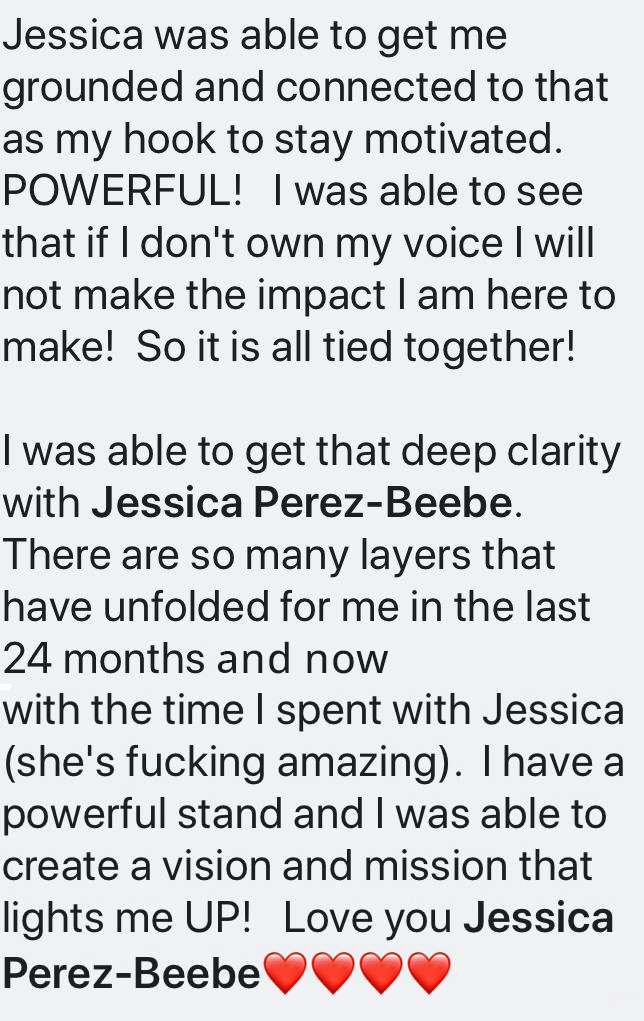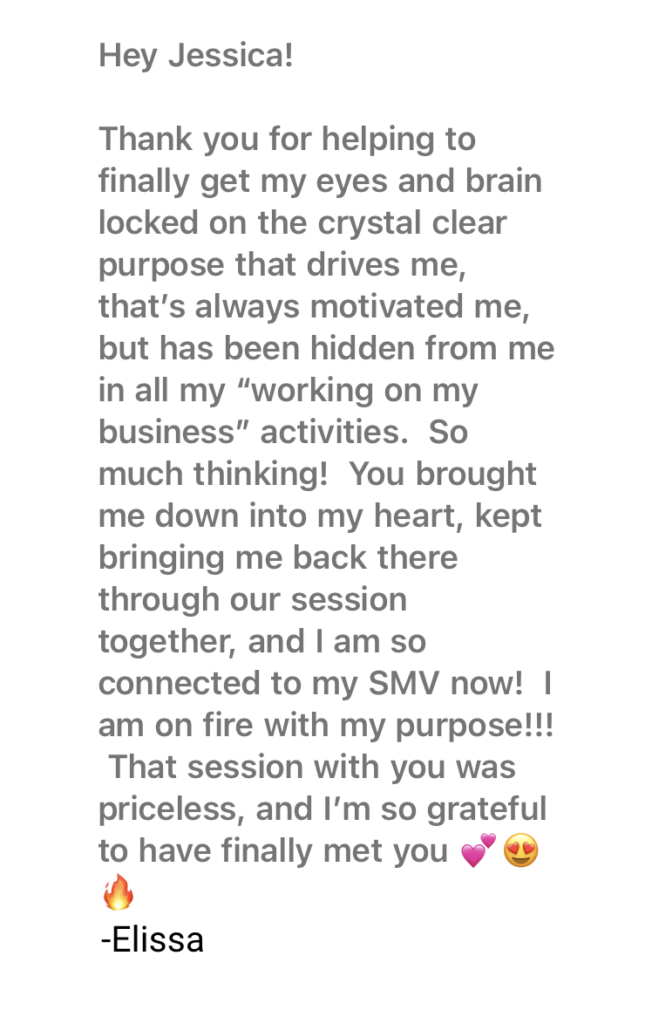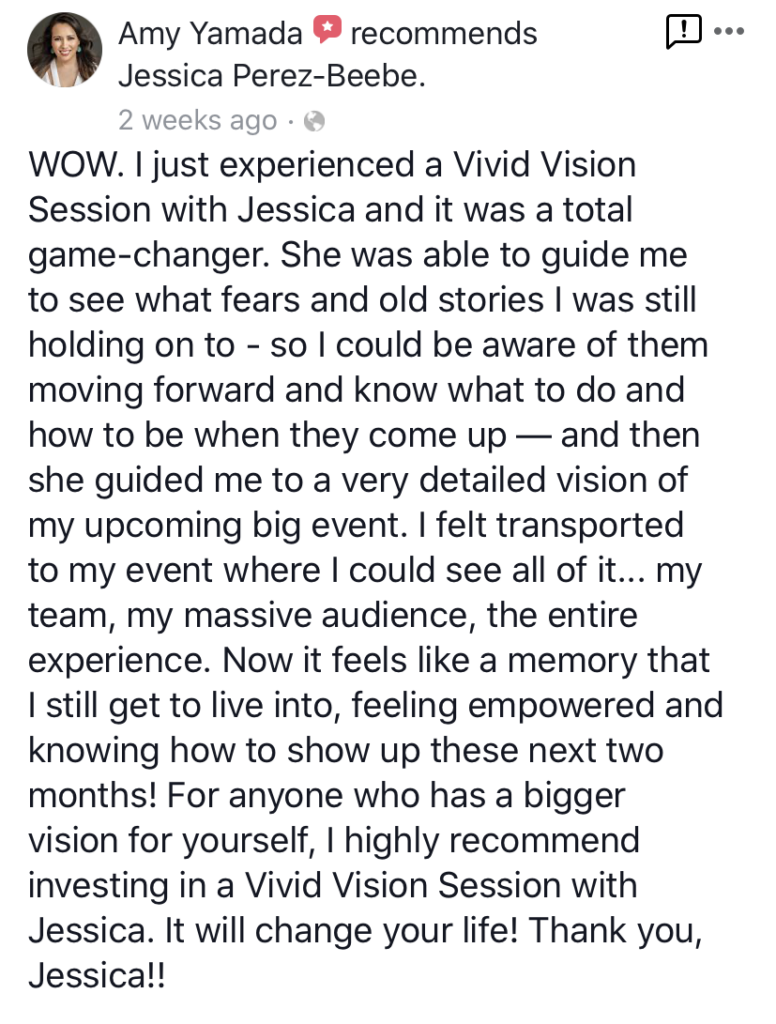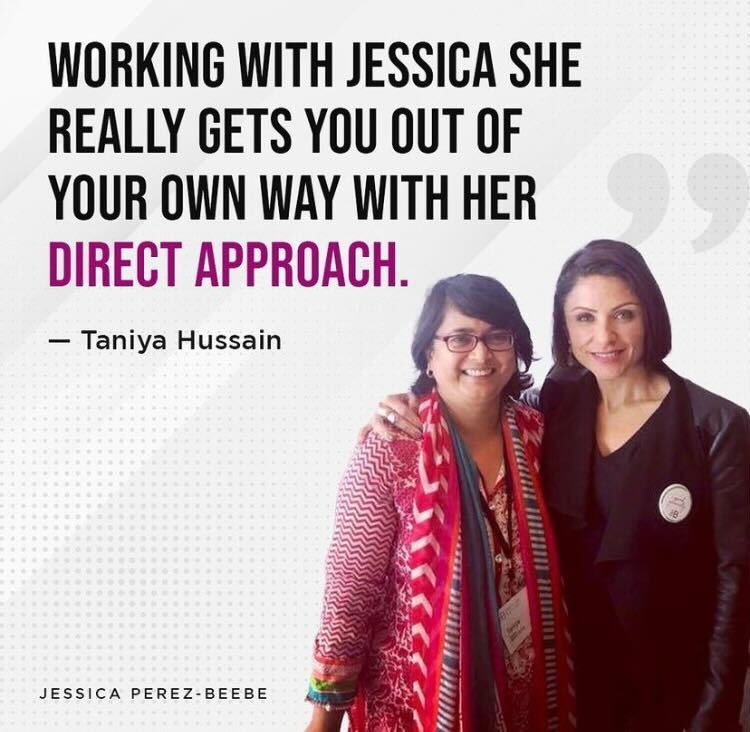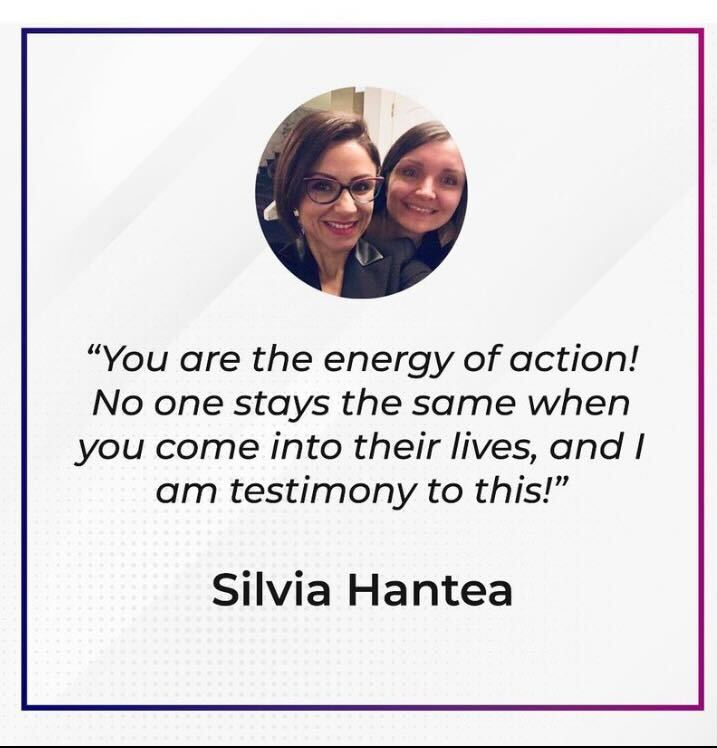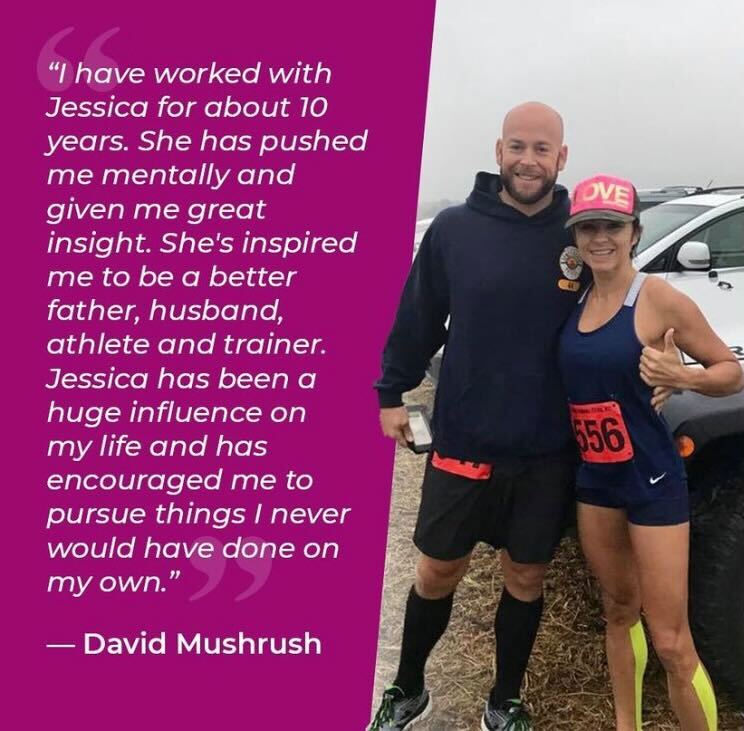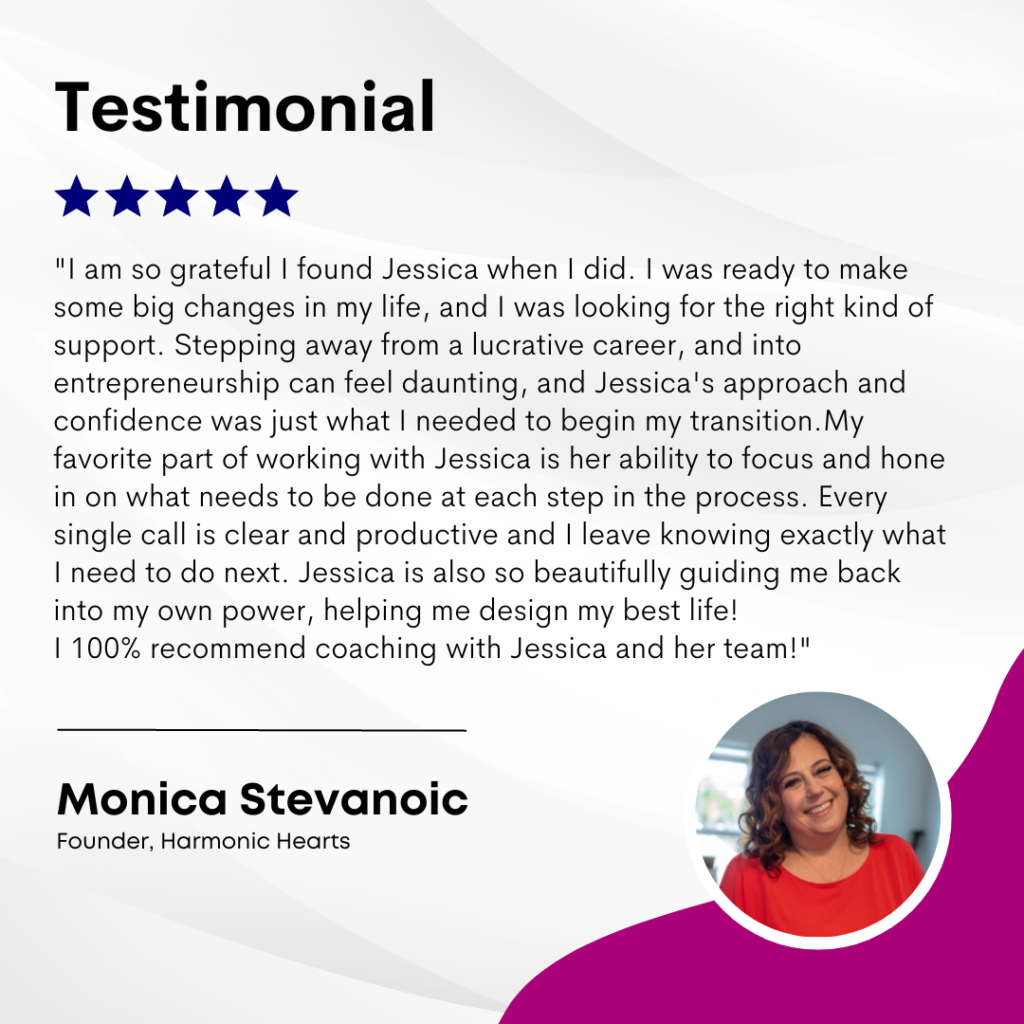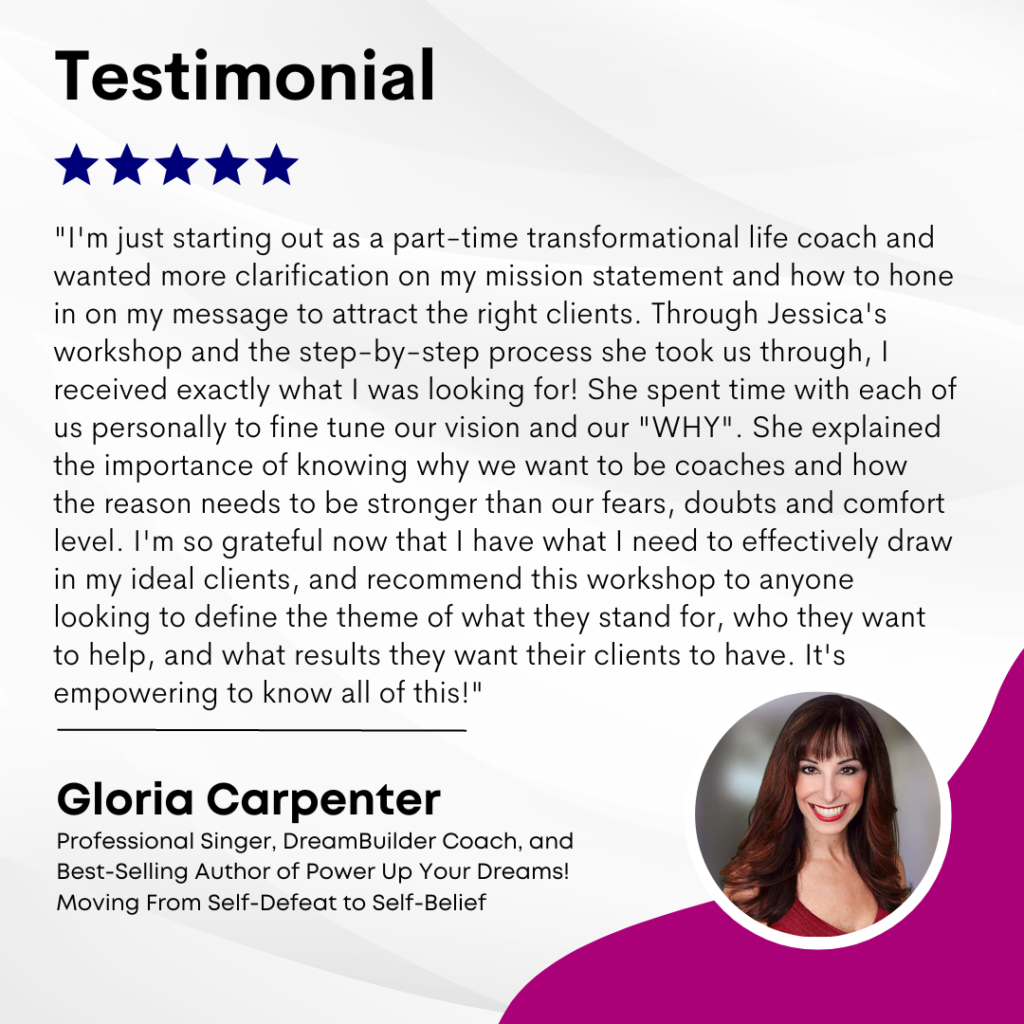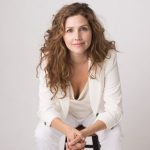 Jessica has changed my life for the better over and over again! Through her unique process I got honest with myself of what I truly wanted. Within a few months that vision became a reality and we moved into our dream house (something I had been wanting for 10 years with no results)! Just this week after a check in session with her, we got to a new layer that has freed me up and I am more joyful than I can even remember. Within 24 hours of that meeting over $16,000 came into my business with ease. If you are ready to take responsibility for the life you know you can have and need some help to gain clarity, focus and belief then Jessica Perez Beebe is your coach! I will be working with Jessica for as long as she is taking clients. My life is blessed because of her leadership, service and guidance.." Sacha Sterling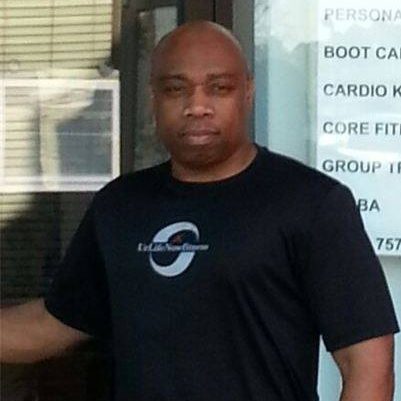 As my success coach, Jessica's insight on how to improve my business was spot on! Jessica is a person of integrity who has a strong passion to help others grow in all areas of their lives. She has inspired me to do greater things! She walks the walk! If you feel stuck in your business or stuck in a rut in life, Jessica can help!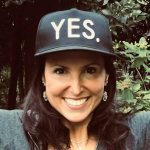 Jessica is a five star coach. After years of struggling with my business I met Jessica and I took her coaching to heart. She encouraged me to tap back into my power and to be consistent. Consistency was the key. I learned her process and embraced it with new eyes. After 30 days of following her process exactly as she described, I had two 10k months of sales that blew my mind. It was effortless when I was willing to follow her process. I was willing to let go of all of my former belief systems and stick with her process. It fundamentally changed my life. I went from struggling to reach this goal to hitting it two months in a row and now I'm committed to expanding my life into areas I've only dreamed of. I can't thank Jessica enough for her compassion and power as a coach and for seeing in me what I couldn't see for myself.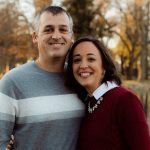 Jessica has been working with me on upleveling my mindset and had it not been for adjusting limiting beliefs and working through this exercise I can guarantee this wouldn't be happening. I'm grateful for Jessica's coaching and helping me to get clear on what's possible as well as helping me set stretchy goals for monthly income. It's amazing what I've been able to accomplish this year with her guidance and coaching!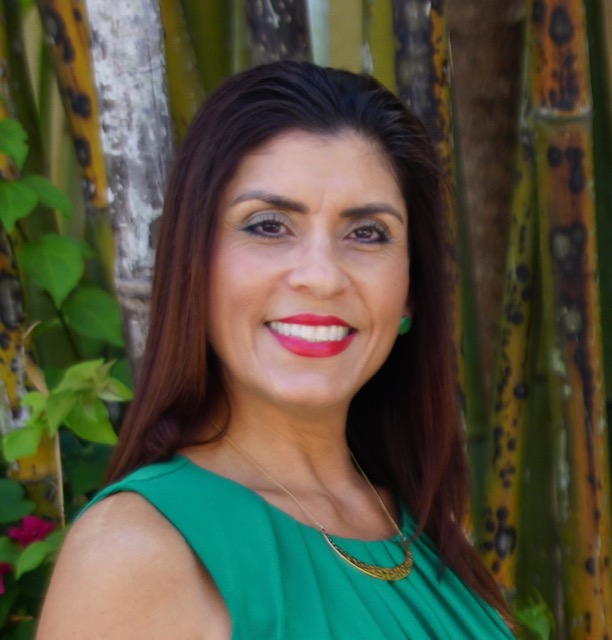 My VIP Day was so full of value that I created my very first profit in my business! Jessica and I worked on a solid plan that gave me the confidence to take action. I recommend a VIP day to anyone who is ready to get laser focused and take action to create momentum in their business, and in their life! Jessica is not only a pro at what she does, it is her vocation!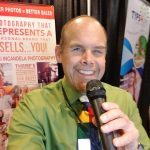 I have to say "Thank you, Jessica". I haven't felt 'free' to dream and design my life in quite some time.
Jessica came into my life like a breeze of fresh air and gave me the courage to invest in myself and my goals and dreams. She gives support and encouragement when needed and pushes beyond your comfort zone when needed! Jessica goes out of her way to be there in challenges you are struggling with! She sees the potential and with her energy drives you forward towards living your dreams. I love her non-judgemental approach and honesty and calling a spade a spade. She gives from the heart and it is truly a pleasure to work with somone with so much integrity and transparency!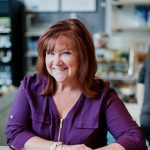 Jessica is one of the most practical, action-oriented coaches I've had the pleasure of working with. While mindset work can fall into the realm of 'woo-woo', Jessica makes it simple, down-to-earth, and strategic. If you want someone who will hold your hand in support and put your feet to the fire in accountability, Jessica is your go-to person!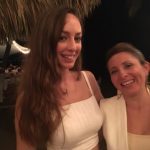 Working with Jessica and seeing the way she was able to pull together and motivate a group of women with similar interest was an amazing experience for me. I was feeling unmotivated due to lack of change in my life but Jessica was able to re-motivate me and I realized that with just a few tweaks I was able to completely change the outcome of my efforts. Jessica is driven through passion to truly want to help others. Her positive attitude is contagious!"
Christina Marie Little Ylitalo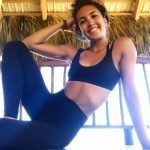 The mindset and perspective on life that Jessica has is one that most would seek out in a mentor or life coach, and one that I look up to, especially her outlook on change. Jessica's compassion for other people is an inspiration to all of us women!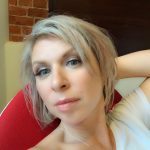 Jessica Perez-Beebe was my coach in Leadership program and OMG what a great coach she is! She really helped me break through all my limiting beliefs and showed me the power I have within me. Being in her energy empowered me to activate my own high power and start to operate on high energy levels.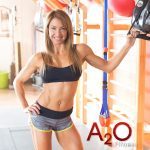 Jessica saw my potential even when I didn't. She held space for me relentelessly so I could step out of my self limiting beliefs and thrive. She encouraged me to take the next step in my business and encouraged me continually with compassionate support.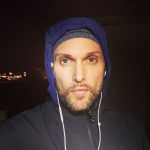 Watching Jessica in action is motivational enough (her physique, her attitude and her accomplishments), but knowing her and experiencing that genuine, fabulous, CONTAGIOUS energy truly made a difference at a difficult time in my life. I'm better for knowing Jessica.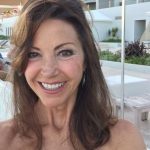 Jessica is such a winner in every way possible. Her strength, courage and tenacity has allowed her to create a life that anyone would love living!! She is an inspiration to all and I highly recommend her coaching to anyone who is ready to up-level their life or business.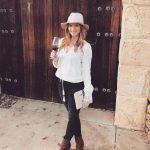 Jessica has such an ability to help you overcome tragedy, heartbreak, and other obstacles in life by giving you useful tools to set you up for success. She is herself resilient and that motivates others to keep on trying after failures.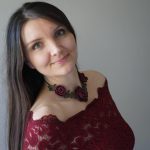 Jessica's impact on my life was extraordinary and immediate. I heard about the concept of being solution-oriented before but only by being in Jessica's energy did it click and my breakthrough happened. When I booked a call with Jessica, I knew I wanted to work with her. I knew she could help me create the next version of myself. I knew I needed her energy in my life period. Since working with Jessica, my life is up-leveling every day. I can see how the unnecessary masks I was still holding onto are being peeled off, and my beautiful authentic self is unfolding right in front of my eyes. Amazing!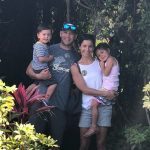 I have worked with Jessica for about 10 years. She has pushed me mentally and given me great insight. She's inspired me to be a better father, husband, athlete and trainer. Jessica has been a huge influence on my life and has encouraged me to pursue things I never would have done on my own.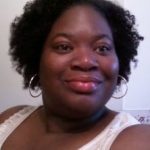 I'm so glad that I decided to go for it and work with you. Working with you has helped me to start seeing the wins in my life and I am starting to feel more comfortable with asking for what I need. If it wasn't for you and my desire to move forward in life, I wouldn't be on this path of growth and healing. Wow! Just what I needed...my life will be bigger and greater than I ever imagined it could be because I made this decision. Thank you!
Discover Your Coaching Superpower
Discover your coaching strengths with this 3-Minute Quiz