We believe that business (and life) is best spent connecting and collaborating with other coaches in a supportive growth oriented space. Sharing our experiences, and learning & growing together makes business building more enjoyable, and far more lucrative! That is the purpose of The Coaches Corner!
**For a Limited Time, try our membership for 30-days absolutely free! If you love our community (and we're confident you will), your membership fee will start on day 31. Cancel at any time. No contracts!**
No contract. Cancel at any time with 30-day notice
No contract. Cancel at any time with 30-day notice
No contract. Cancel at any time with 30-day notice
In a world that feels so disconnected in many ways, we believe that between sharing, collaboration, and a focus on community, we can make the distance between us far shorter. Our online community is a unique platform outside of social media where you can grow and expand. Our goal is to support you so well through your journey that you continue to up-level your life and business, no matter what life throws at you.
Within our community platform, we encourage collaboration and have designed plenty of opportunities for you to connect and co-create with other coaches, to help expand your audience and visibility. Your network is your net worth, and we are committed to helping you grow yours.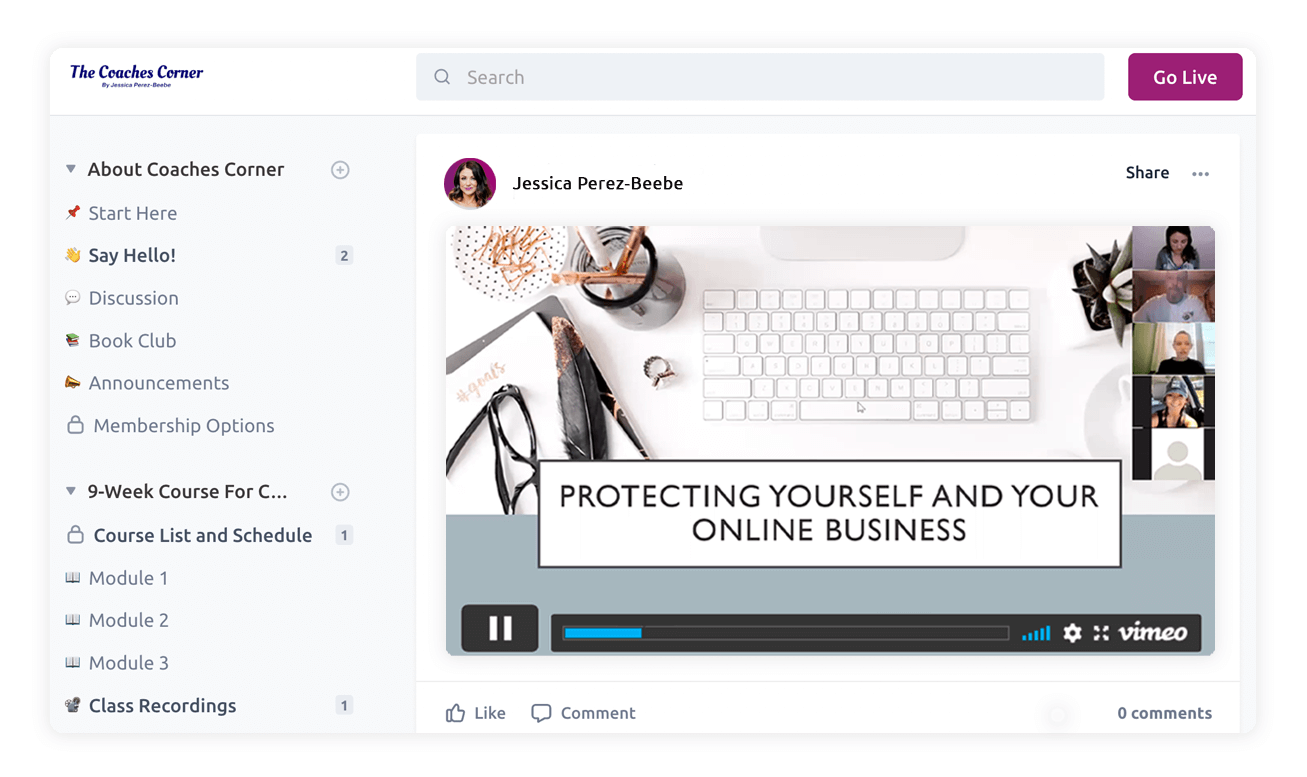 Every season we offer different events that allow us to connect as a community. These range from events with various experts in the business world and coaching industry, to talking about productivity hacks and high performance with Jessica. Even if you cannot join the events we offer replays of all events to be watched at your own convenience.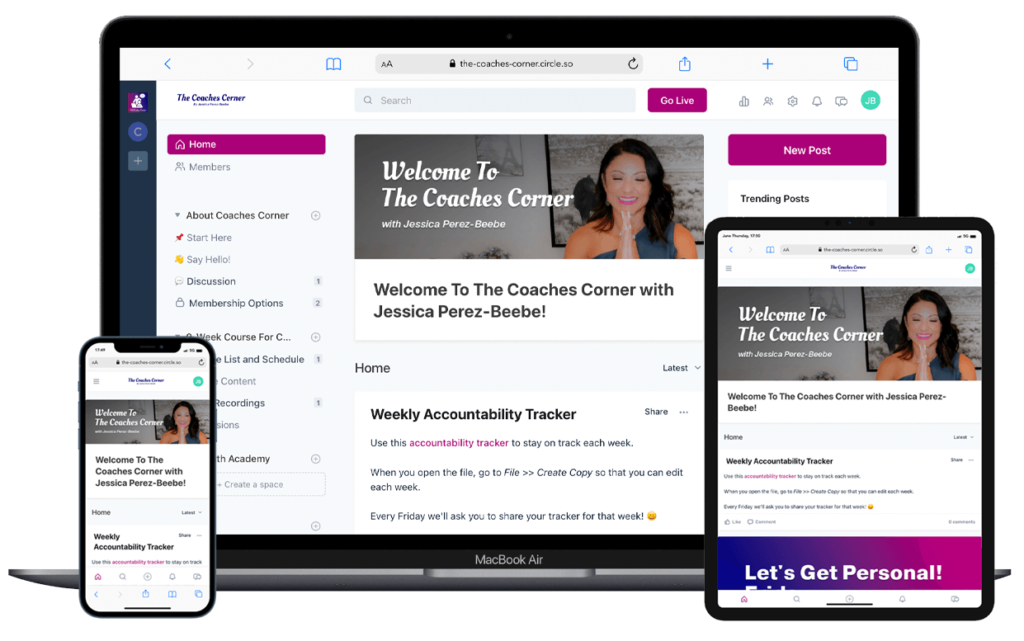 Downloads – Videos & Resources
Every week Jessica will share a weekly How to (and What Not to) Video on anything from coaching clients to business essentials. These videos are unique to the community only and are not available anywhere else. Members also get access to discounted resources that help structure and systemize your business, and attract clients. They are all included with your membership.