Say goodbye to losing 90% of your prospects during the initial call and the struggle to create offers your clients actually want!
IF YOU ARE NODDING YOUR HEAD, THEN YOU'RE NOT ALONE.
Introducing CRAFT YOUR IRRESISTIBLE OFFER – the ultimate solution for coaches who want to create offers that their clients can't resist.
Designed to help you unlock the secrets to creating offers that truly connect with your clients' needs and desires, so you can take your business to the next level and start seeing real results.
Inside Craft Your Irresistible Offer, you'll get access to powerful strategies and techniques for crafting offers that resonate with your clients and get them excited to work with you.
You'll learn how to identify their pain points and needs, and create offers that provide real solutions and value.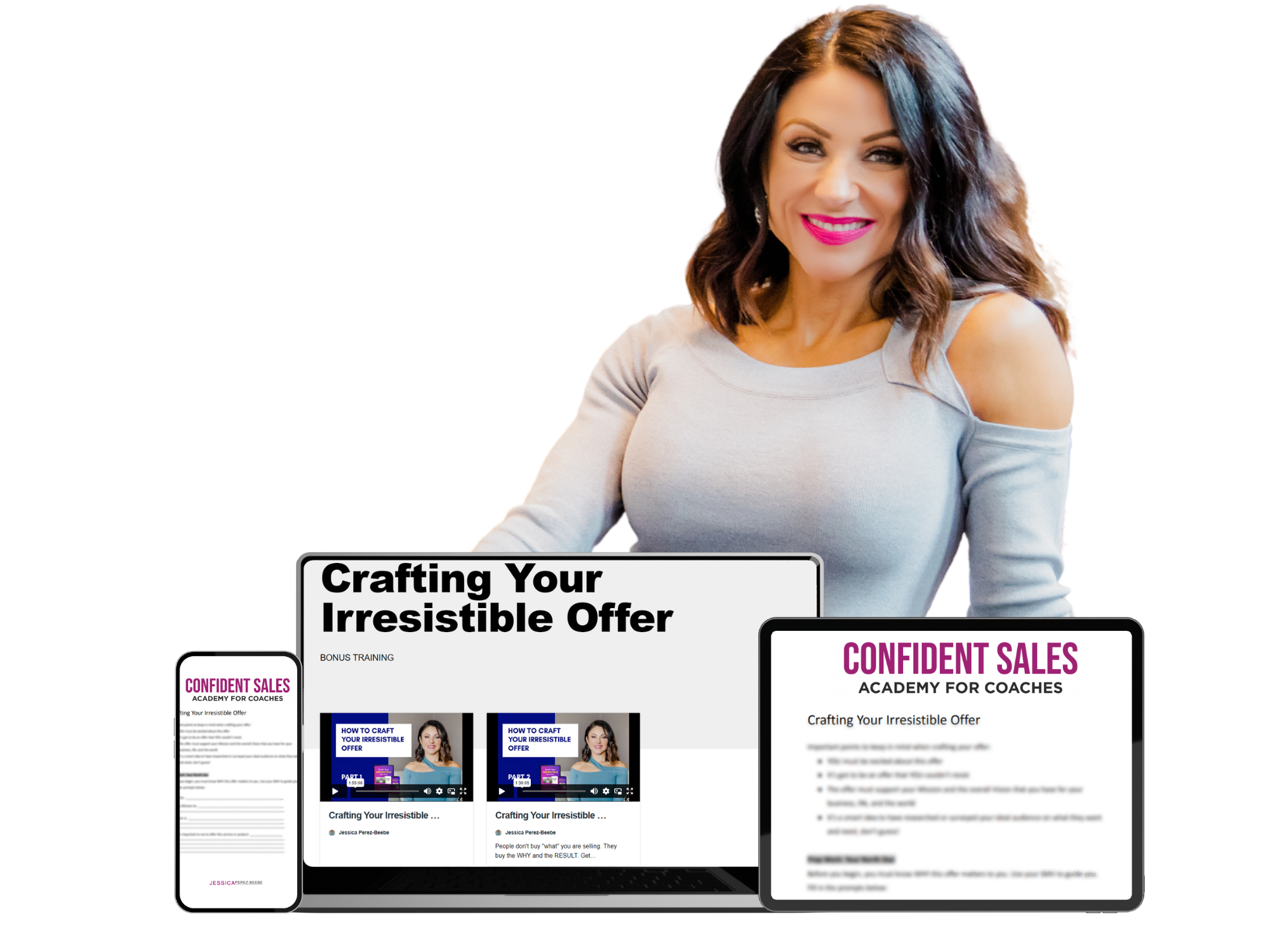 It's time to turn things around and start closing more sales with ease!
You can get access to Craft Your Irresistible Offer today for just $27. With this program, you can finally create offers that your clients can't resist and take your coaching business to the next level. My proven system will guide you through every step of the process, from identifying your ideal client's needs to crafting a powerful and compelling offer that delivers tremendous value.
And the best part?
You'll learn from an expert (me!) who has already used this system to create multiple 6-figure offers! And I'll show you exactly how to do it too!!
Don't miss this opportunity to transform your coaching business and create an offer that your ideal client simply can't resist.
Craft Your Irresistible Offer today for just $27 and watch your sales increase immediately!
I'm so confident in our system that we offer a 100% satisfaction guarantee. If after 30 days, you're not completely satisfied with your purchase, simply let us know and we'll give you a full refund.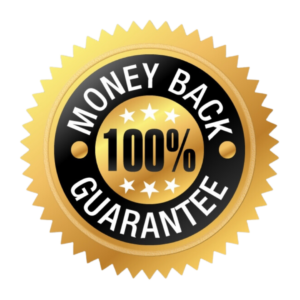 So if you're ready to stop struggling with creating offers that don't convert, click the button below to get started with Craft Your Irresistible Offer today.
Your clients are waiting for offers they can't resist – don't keep them waiting any longer!
FROM JESSICA PEREZ-BEEBE, THE CREATOR OF THE IRRESISTIBLE OFFER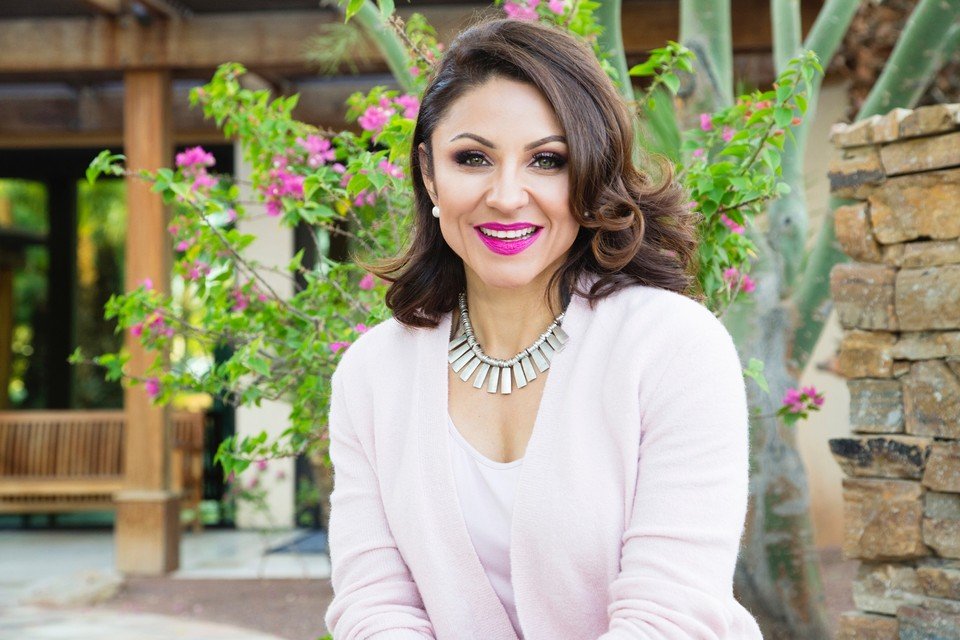 "I created this training after realizing that my own clients were struggling with making offers that converted.
The steps I taught them, and that I teach you in this training, come directly from my own personal process that I've used throughout the years to create multiple-six figure offers in every one of my coaching businesses.
My clients were surprised by how easy, and fun this is! And you will be too."
xo, Jessica
What is included in the training?
Craft Your Irresistible Offer includes everything you need to create offers that your clients can't resist, including:
But that's not all – you'll also learn how to price your offer for maximum profitability, and how to promote it effectively to attract more clients to your business.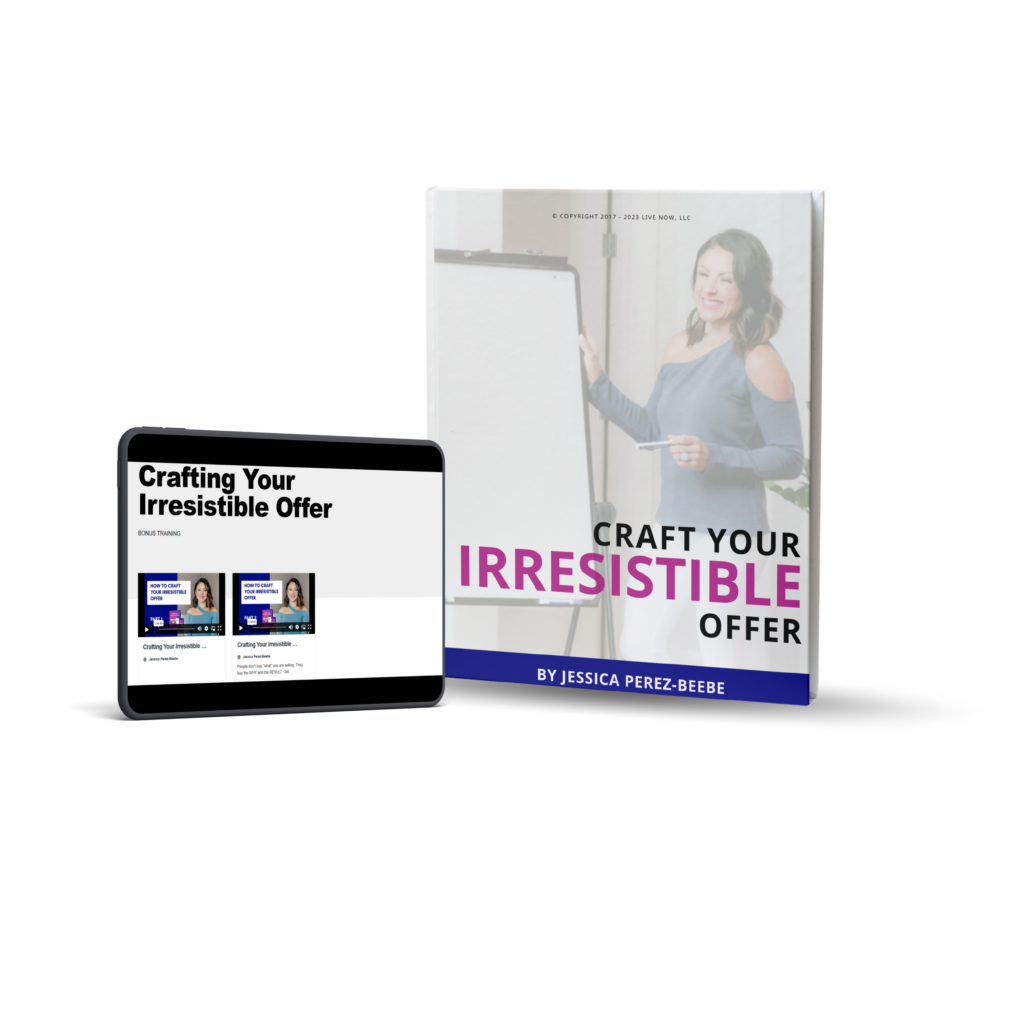 Create Offers Your Clients Can't Resist Now!
(I've charged up to $2,000 for this training)
But don't just take my word for it.
Here's what some of my clients have to say: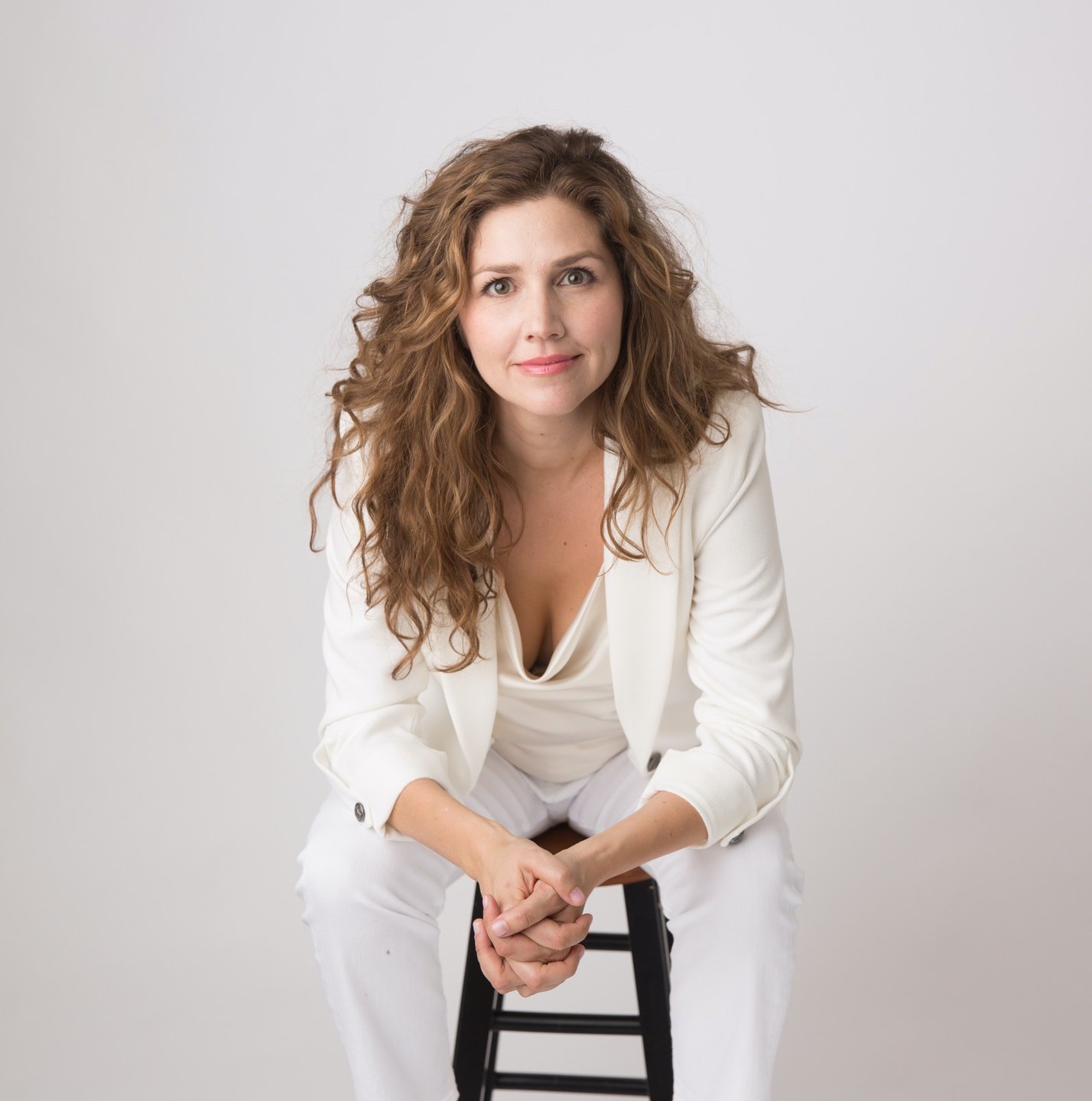 "Jessica has changed my life for the better over and over again! Through her unique process I got honest with myself of what I truly wanted. Within a few months that vision became a reality and we moved into our dream house (something I had been wanting for 10 years with no results)! Just this week after a check in session with her, we got to a new layer that has freed me up and I am more joyful than I can even remember. Within 24 hours of that meeting over $16,000 came into my business with ease. If you are ready to take responsibility for the life you know you can have and need some help to gain clarity, focus and belief then Jessica Perez Beebe is your coach! I will be working with Jessica for as long as she is taking clients. My life is blessed because of her leadership, service and guidance.."
Sacha Sterling, Master Empowerment Coach, Serial Entrepreneur, Women's Advocate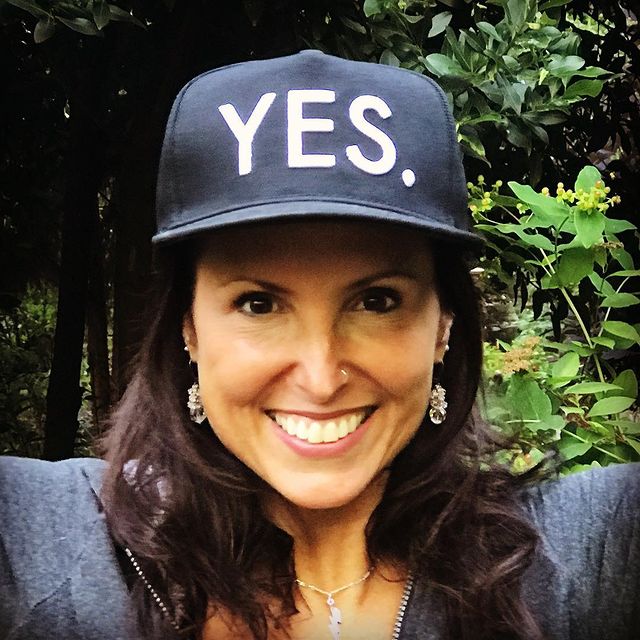 "After years of struggling in my business I met Jessica and took her coaching to heart. I learned her process and embraced it with new eyes. After 30 days of following her process exactly as described, I had my first two 10K months of sales that blew my mind! It was effortless when I was willing to follow her process, and let go of all my former belief systems about business and sales. It fundamentally changed my life."
Dawn Montefusco, Author & Writing Coach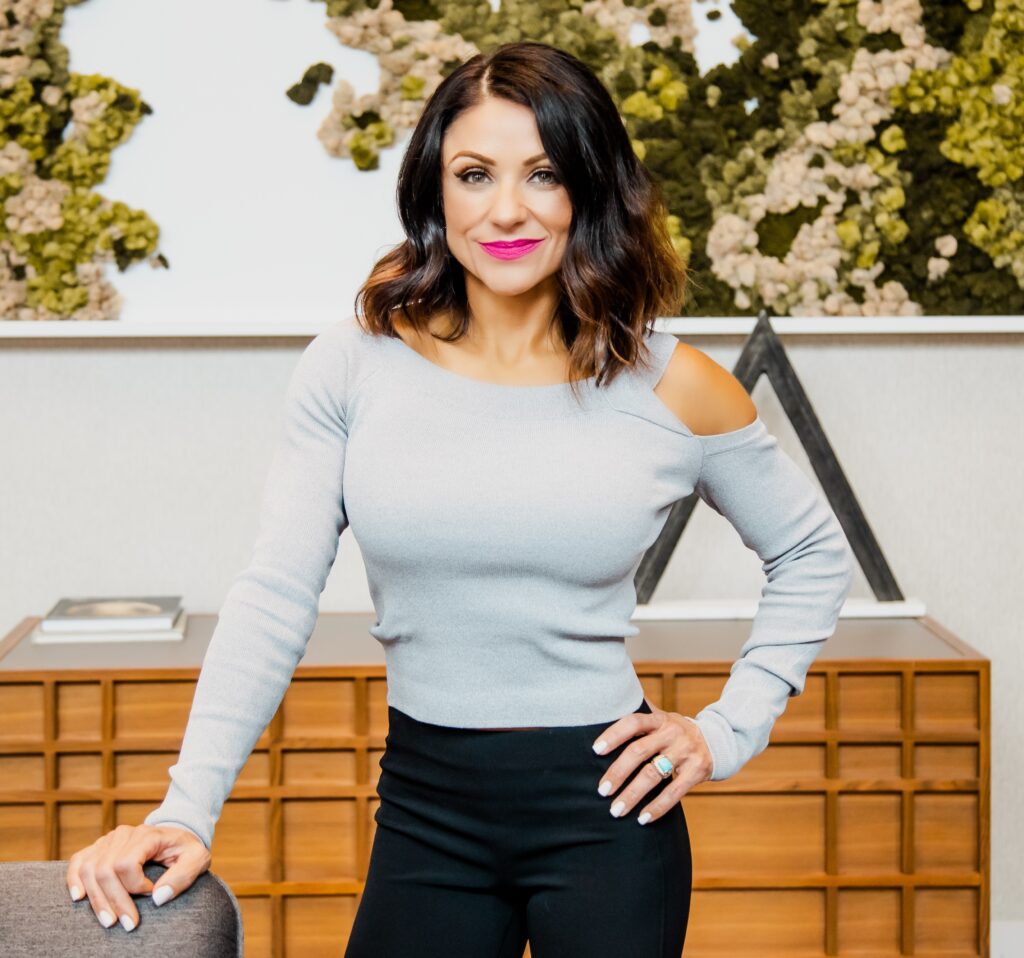 Jessica is a lifelong entrepreneur, pro-athlete, speaker, author, and multi-certified coach with eighteen years of experience, and founder of Live Now LLC, an elite
coaching company for next-level coaches.
Jessica believes we have the power to positively impact the world, one coaching relationship at a time! Her mission is to raise the standards in the coaching industry by helping to create high-level coaches who set themselves apart, and make a huge difference for the people that they serve!
Jessica is known for cutting through the B.S. to help her clients get unstuck and raise the bar in all areas of their life. Through her proprietary process, she teaches
coaches how to become vision-driven in their business so they get consistent results, without burning out or compromising what's important.