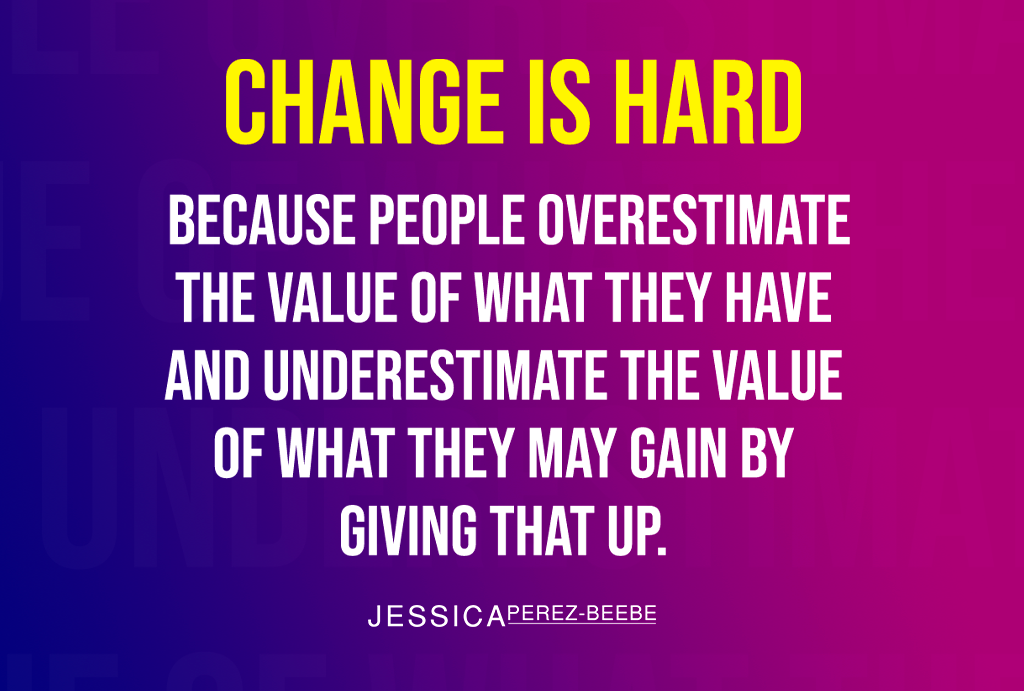 While it's true that the majority of people would rather stay comfortable than risk failure or discomfort, even when there's the possibility of exponential growth… it's also true that sometimes you're simply overestimating what you already have!
Let that sink in. 
Consider a specific goal or desire you have for your life; a new career, a committed relationship, more money, a fitter body. 
Now, ask yourself this important question: 
It's a profound perspective to consider.
This is the PRO approach to change. We focus on what we are gaining, not what we are giving up.
If there's something you want to change but you're having a difficult time taking action, I suggest you do this exercise tonight:
Journal Exercise for Initiating Change
Write the goal, change, or transformation you desire at the top of a page.
Write WHY this is important to you.
Then create two columns, brain dumping everything you can think of, with as much detail as possible:
a. What I am giving up
b. What I stand to gain
Finally, decide what's more important to you – what you're giving up, or what you're gaining – and take ACTION.